How UAE pampers its majestic birds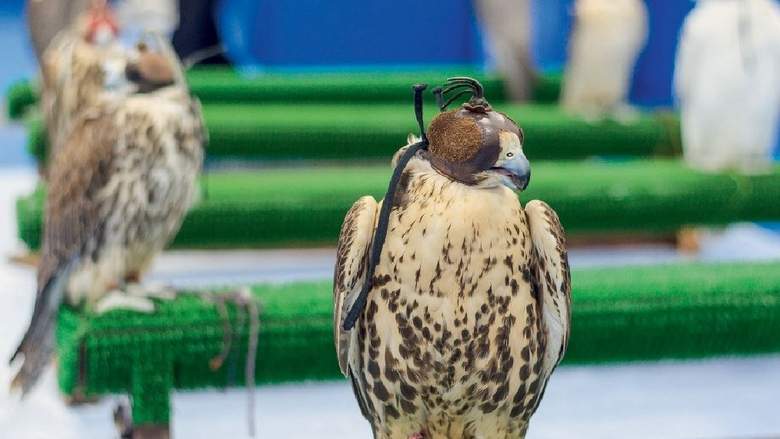 Most UAE residents know that falcons hold an important place in the country's rich heritage. But did you know that the UAE is home to the largest, most sophisticated falcon hospital in the world?
To learn about these majestic birds of prey, head to the Abu Dhabi Falcon Hospital. Since it first opening its doors in 1999, the hospital has treated over 75,000 falcons, and has expanded into the fields of education, awareness, training and research. It even issues "falcon passports" to birds that are travelling abroad for competitions.
The hospital receives around11,200 falcons a year for examinations and treatment, and its patient-base is not just in the UAE, but extends to countries like Saudi Arabia, Qatar, Kuwait and Bahrain. In 2007, it began giving educational tours to the public.
At the hospital, the public can take a two-hour tour, which includes entry into the falconry museum.
One can also learn about the hard work that goes into nursing injured or ill falcons, and see the luxurious wards where they are given feather repairs - or pedicures, as well as a free-flight aviary where you can see them in action.
Another interesting fact is that even if you have no falcon, the hospital has set its own falcon breeding centre in 2011 to breed the bird for customers.
Make sure to take a camera, as the tour concludes with an opportunity to have pictures taken with a falcon on one's arm in the hospital's luxurious gardens.
The tours come in two or three hour versions. The longer version includes a buffet meal prepared by Abu Dhabi National Hotels' staff and served in a traditional Arab tent.
Falconry in Arabia goes back more than 2,000 years and till date, owning a falcon is a matter of pride. Back in the old days, falcons were caught, trained and used for the season before being set free again. The bird would come back to its owner the next season. But today, falcons are kept all year round by their owners and they cost between Dh2,000 to Dh50,000.
bernd@khaleejtimes.com